1. Payment is expected when services are rendered. In order to focus on our patients' needs, customer service, and minimizing costs, we do not bill.

2. We accept debit cards, credit cards (Visa, Mastercard) and cash. We have a "No Cheque" policy.

3. When unexpected illness strikes a pet, unexpected expenses strike as well. Innisfil Veterinary Hospital understands this and we would be happy to discuss making special arrangements through the Petcard Finance program. It takes just 5 minutes to complete an application. You can learn more about this independant program or apply online at: www.petcard.ca.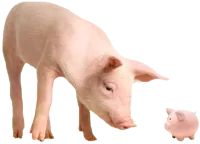 Insurance For Your Pets

Another popular option for your family and pet is insurance coverage. There are many companies out there with a variety of plans to suit every family's needs. It is important that you research companies and policies and feel comfortable with the plan you have. Here are a few companies to start your search...