Welcome to Innisfil Veterinary Hospital
Your Veterinarian in Innisfil, ON
Call us at 705-436-2000
Pet Emergency? Read no further and call us right away!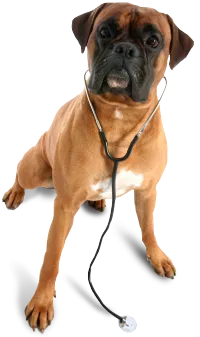 If you live in Innisfil or the surrounding area, then you have picked the perfect site to find a veterinarian. Dr. Amrit Saini and his three associates are licensed veterinarians, trained to treat and maintain your pet's health & well being. Your pet is very important to us and we take every step to give him/her the best possible care.
Innisfil Veterinary Hospital is a full service animal hospital treating and assessing both emergency cases as well as less urgent medical, surgical, and dental issues. While providing excellent pet care, we also work hard to ensure that our clinic has a comfortable, family-oriented environment and each patient has a happy, low-stress visit.
We have a number of helpful resources for you to educate yourself, as a pet owner, on how to provide the best care for your pets. Browse around and look at our articles and pet videos. If you would like to ask any further questions or receive further information about our clinic, staff, or about your pet's general health, please call or email us and we will promptly get back to you. Our clinic is located at 1538 Innisfil Beach Rd, Innisfil, ON and you can find directions on our Contact Us page.
At Innisfil Veterinary Hospital, we treat your pets like the valued family members they are.
Dr. Amrit Saini | Dr. Joni Hamilton | Dr. Suresh Basavaraj | Dr. Kasia Sulima
Innisfil Veterinarian | Innisfil Veterinary Hospital | 705-436-2000
1538 Innisfil Beach Rd
Innisfil, ON L9S4B8